Material:
-Manufactured from real stainless steel 304 or 316, 100% new material, Ni%>8%
-high corrosion resistance and uniform appearance
-against stench, removable siphon made of hard plastic, easy to clean
-laser welding and leak test every product, guarantee 100% no leakage
-10 years warranty
Technical details: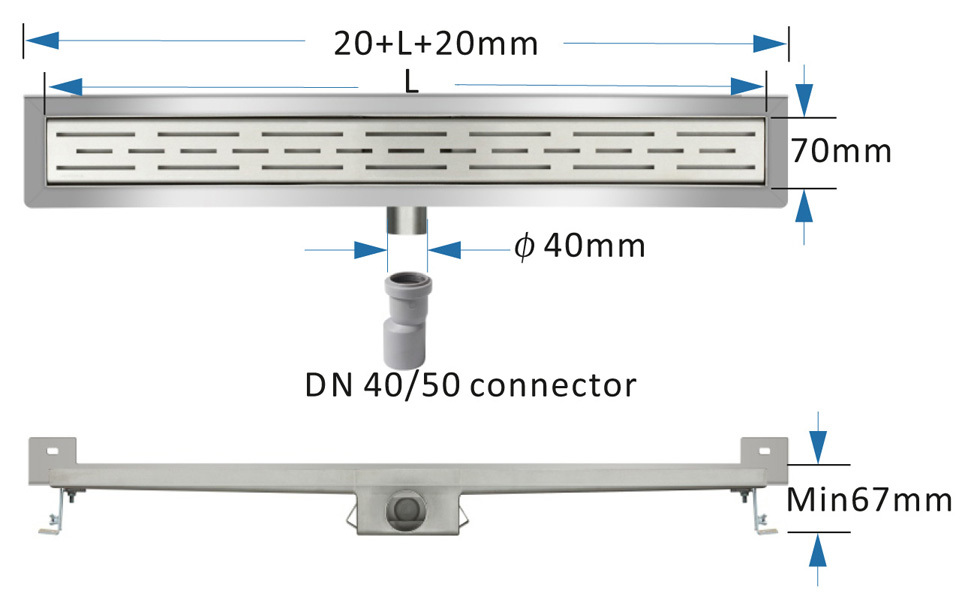 -wall mounted design, easy to install.
-any available length from 300 to 2400mm.
-base with 20mm flange each side, installation width 70mm.
-Min installation height 67mm, adjustable installation height range 0~25mm.
-Outlet diameter 40mm, adapter for 50mm.
-Flow capacity 35L/min, European standard En 1253-2, CE certificated.
-Easy to install,
-sloped channel body, water flow smoothly
Each set include:
1 pcs* linear drain body
1 pcs* linear drain grate
1 pcs* deodorant siphon
2 pcs* leveling adjustable feet
1 pcs* DN40/50 connector
1 pcs* hair filter
1 pcs* grate lifting hook
1 pcs* installation guide
1 pcs * waterproofing membrane
Grate choice: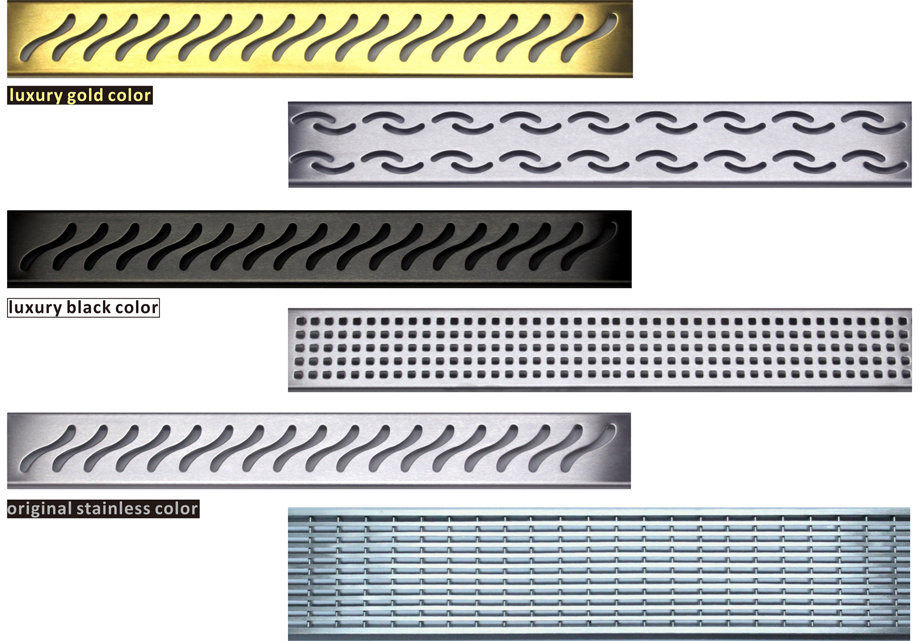 Accessories choice: